You can install the demo quite easily directly from your website without needing any files.
To install the Demo first make sure you have activated all the required plugin, you should have seen an alert message asking you to activate them. Once it's done, from the WordPress Dashboard browse to Appearance > Import Demo Data.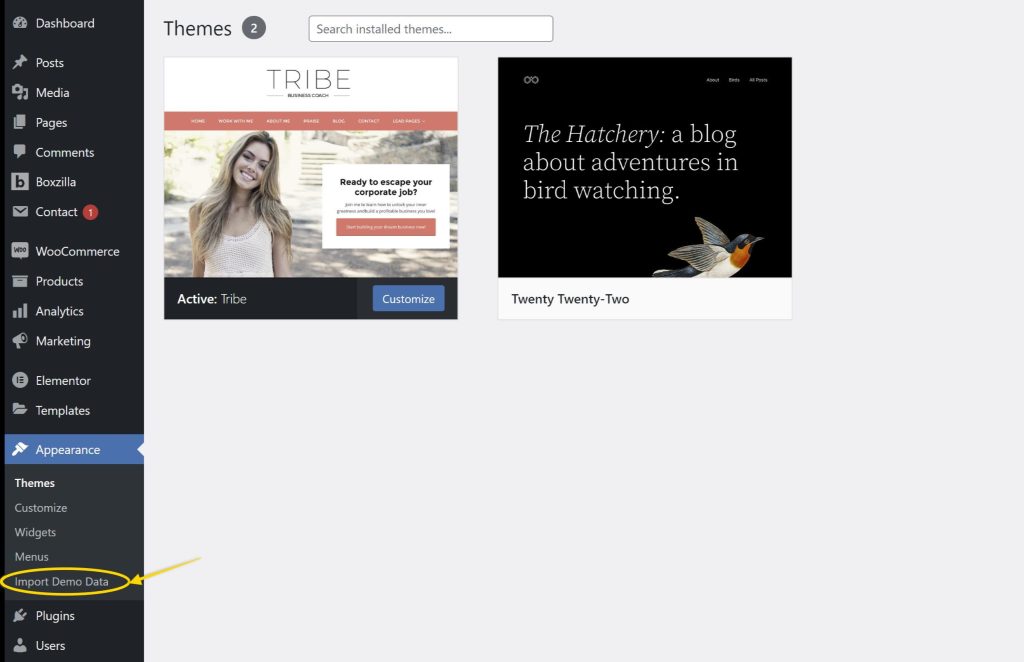 Then click on Import Demo Data.
Warnings: Installing the demo will overwrite all your customization, settings, text and pictures to replace them by the demo content.