There are two menu locations:
Site Header Menu, located on top of page under your Logo
Site Footer Menu, located in the bottom of page after the top footer
There are two widgetized area where you can place more menu:
Side Bar: located on the side along your blog
Top Footer : located in the bottom of page.
To create a new menu follow these 5 steps:
Step 1 – Browse to Appearance > Menus
Step 2 – Enter a menu name and click " Create Menu "
Step 3 – Use the Custom Links and Pages boxes at the left to add Pages, Posts, Custom Links and other items to the menu. Drag/drop to arrange them. 
Step 4 – If you would like to use this menu in navigation, in the "Manage Locations" area, under Main Navigation, select your newly created menu.
Step 5 – Finally, click " Save Menu "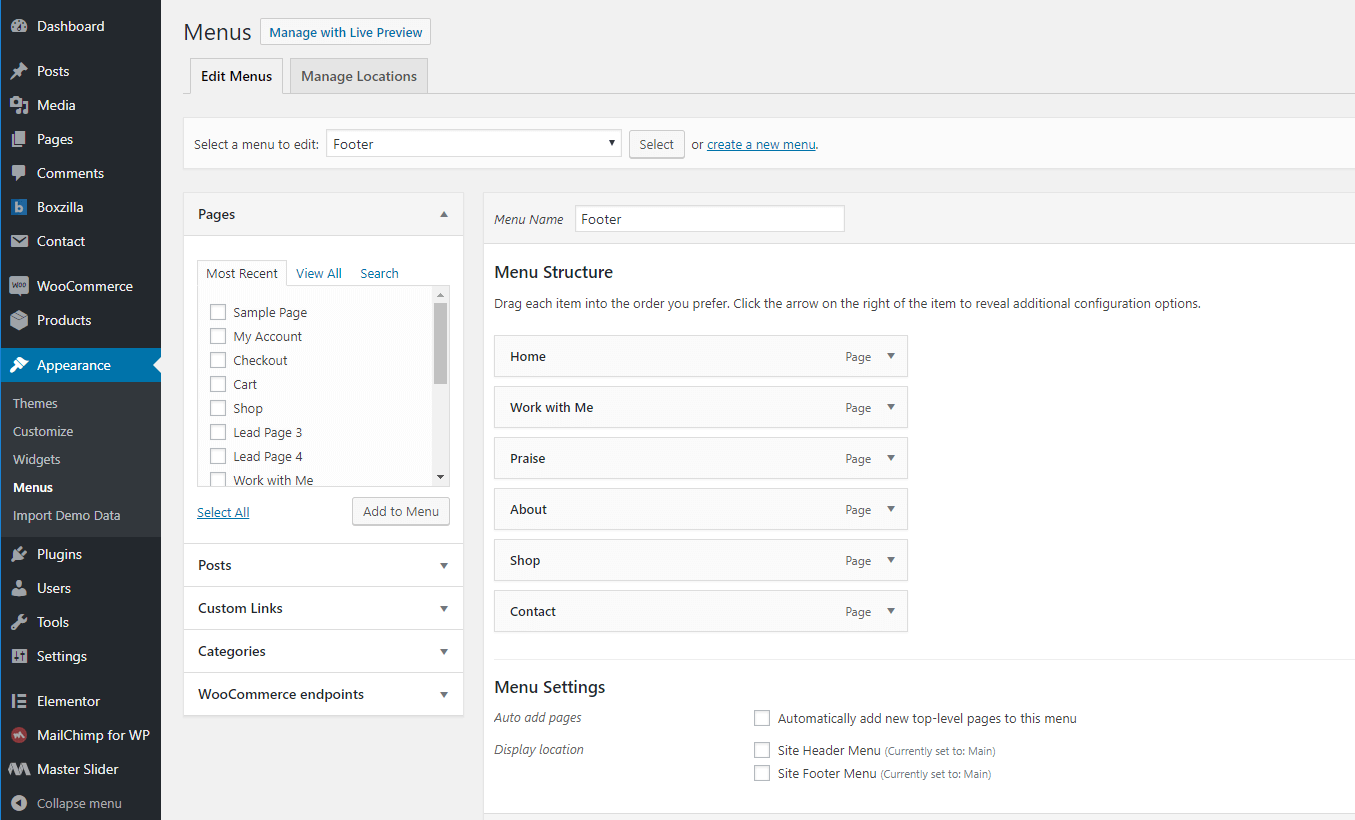 To modify your menu repeat steps 1,3,4 and 5.
You can also use the customizer to manage your menus: From your Dashboard: Appearance > Customize > Menus.